Providing You with a
Breathtaking Bathroom Remodel of Your Bath or Shower
The bathroom is one of the most used areas in your home. It should be a place that perfectly fits your needs and serves as a space where you can relax and rejuvenate. If you have a bathroom that demands an overhaul to better fit your lifestyle - whether it's because you have a cumbersome bathtub and would prefer a space-saving shower, or you have mobility challenges and would like the convenience of a walk-in tub - Expo Home Improvement can provide the bathroom renovation you seek.

From start to finish we will handle every aspect of your bathroom remodel to ultimately deliver a bathroom you will truly enjoy using every day. Because at Expo Home Improvement, we believe every home has a story. Here's to creating yours!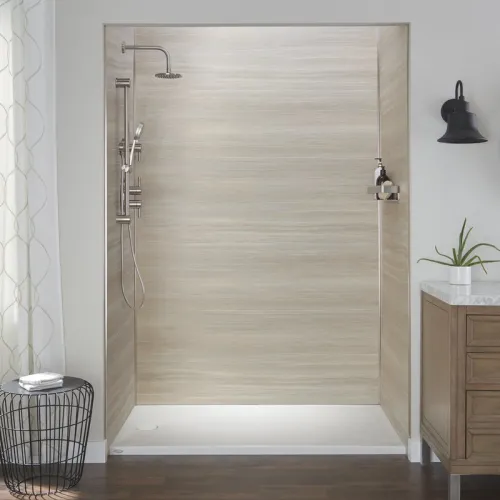 Transform Your Bathroom With Our
Types of Bath Solutions
Allow Expo Home Improvement
To Rejuvenate Your Bathroom
You Can Afford It
With Our Financing Options
Bath Expo & Window Expo is now Expo Home Improvement!
Love Our New Look with this Celebration Offer:

$1,000 Off Any Project! Plus No money Down, No Interest and No Payments for 18 Months*

Who Doesn't
Love A Great Deal
Check out our current monthly special! Be sure to check back often to see how you can save.
We are proud to support our Veterans, Senior Citizens, Public Servants and First Responders with additional specials.
Click to learn more!