Make a Statement With a
Stand Alone Tub
After a long day, you may look to your bathroom to be an oasis. A stand alone tub, also known as a freestanding tub, may be the hydrotherapy experience you are looking for. While stand alone tubs can provide the soaking experience you need, they can also be a fresh way to add a new modern element to your bathroom. Freestanding tubs can be the center piece of a bathroom to bring your design vision to life. Whether you are looking for a style-upgrade or a soaking oasis, Expo Home Improvement offers the Jacuzzi® stand alone tub and is here to help Dallas-Forth Worth, Central Texas, and San Antonio homeowners meet their needs and dreams.
Receive a Free Quote
50% Off Installation +
No Payments, No Interest for the Next Year!*
Beautiful Jacuzzi®
Stand Alone and Freestanding Tubs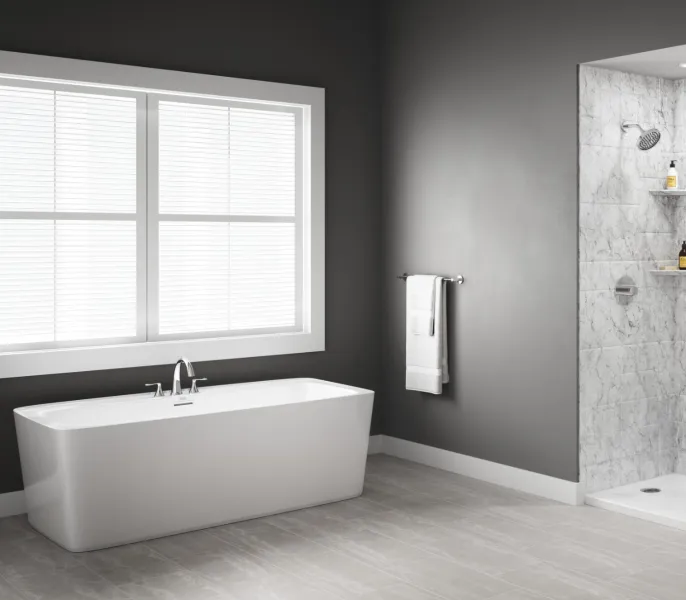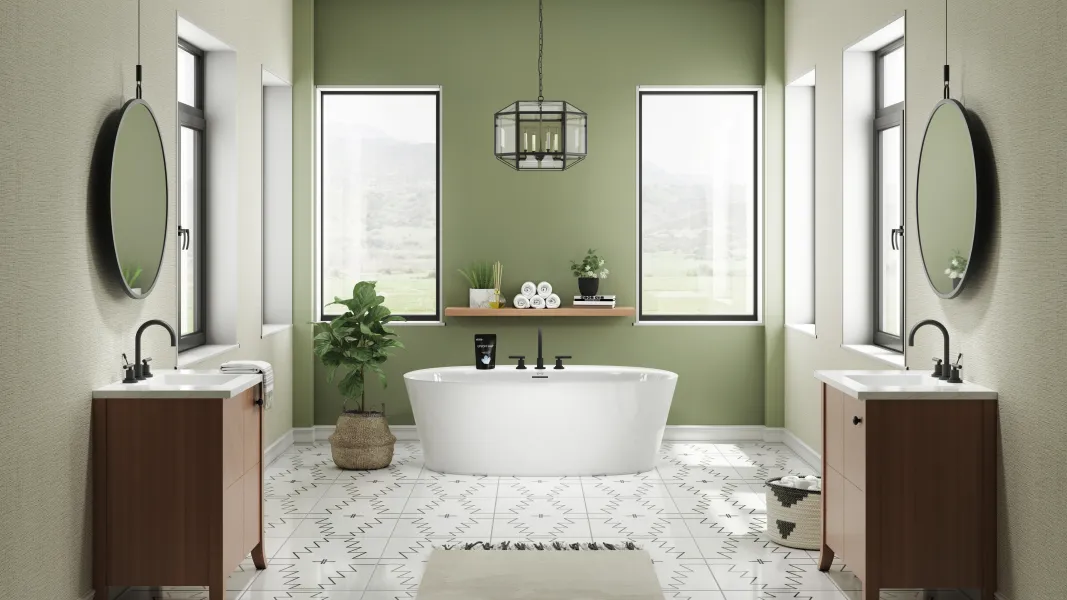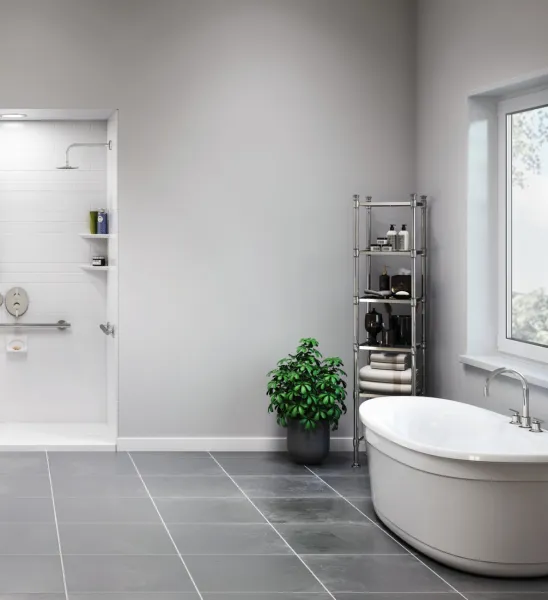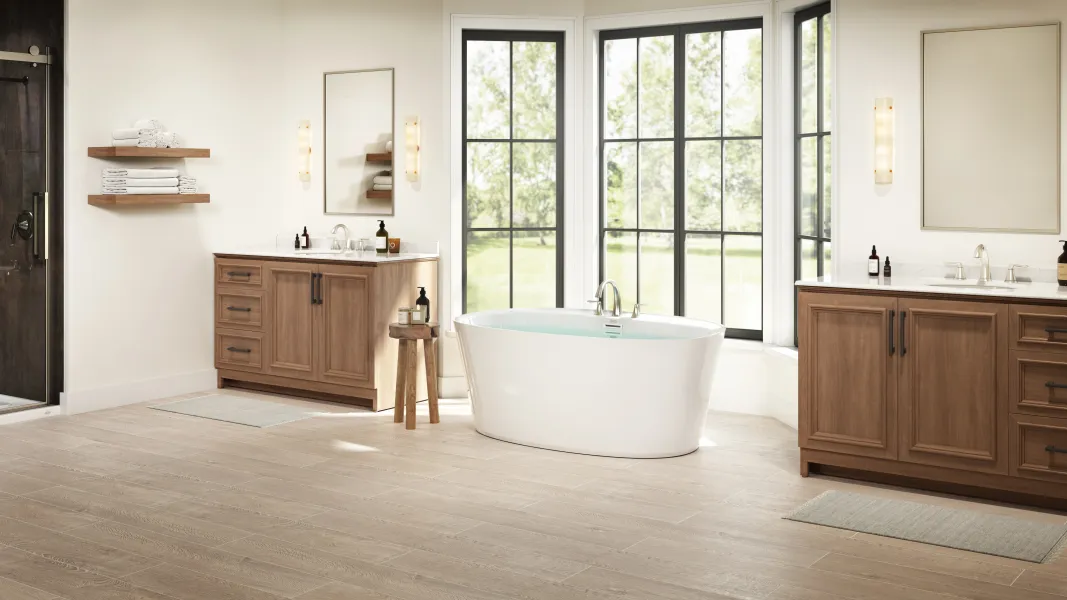 Benefits of a
Freestanding Tub

When you think about your bathroom, the bathtub is a product many of us look to for relaxation and solitude. Stand alone or freestanding tubs are rising in popularity as they offer a deep soaking experience, while enhancing the beauty of your bath space. There are different features and benefits to consider when choosing the stand alone bathtub of your dreams:
Style - This timeless bathtub style is popular with homeowners for it's added element of design. It's sleek design makes it a stunning centerpiece to any bath space.
Hydrotherapy Experience - With all tubs, there is an added benefit of hydrotherapy such as soaking. Stand alone tubs bring relaxation and calmness to a stressful day.
Appearance of Extra Space - You may think traditional built-in tubs would take up less space compared to a stand alone tub, but stand alone bathtubs actually take up less square footage and widen at the lip of the tub meaning more floor space.
Accessibility - Think about the possibility of getting in from all sides of the tub, compared to the traditional built-in tubs where there's only one way in and one way out. Now that's accessibility!
Modern Take on a Timeless Classic - Bathtubs originally were freestanding; Think back to clawfoot tubs. Jacuzzi® freestanding tubs provide this timeless classic in a new modern look that is sure to impress.
Contact Expo Home Improvement today to get started on designing your new bath space. We proudly serve homeowners throughout the Dallas-Fort Worth, Central Texas, and San Antonio areas.