Double-Hung vs. Single-Hung Windows
A window is a window, right? Not exactly. Windows play a crucial role in enhancing the beauty, functionality and energy efficiency of your home—and which type of window you choose can affect any or all of these areas.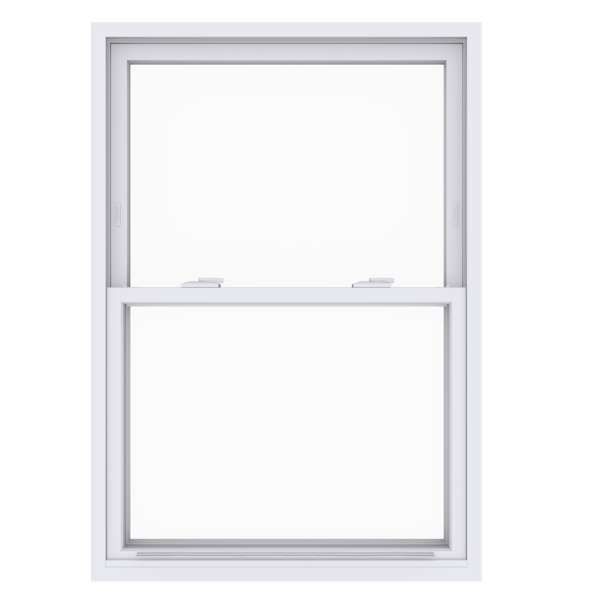 In particular, whether your window is single hung or double hung will have an impact on the look of your Texas home. If you're unsure about the differences between these two replacement window options, this post is for you.
Single-Hung Window Advantages
A single-hung window (aka a "single-sash window") is a type of window with a lower part/sash that moves and an upper part/sash that is fixed. With a single-hung window, the bottom part slides up and down while the top part stays stationary. Here are some of the advantages of single-hung windows:
Cost effective: In general, single-hung windows can be more affordable than double-hung windows, since there are fewer moving components. But they offer similar quality to their double hung counterparts.

Energy efficient: Fewer moving parts also result in a tighter seal with the frame. This can result in better energy efficiency and help you save on heating and cooling costs.

Low maintenance: Less maintenance is required for single-hung windows, again due to the fewer moving parts. The lower sash is the main area you'll need to upkeep, but you'll still want to clean the whole window regularly to retain its look and lifespan.

Double-Hung Window Advantages
A double-hung window (aka a "double-sash window") is just what it sounds like and features two movable parts/ sashes that slide up and down. This design presents several advantages, which include:
Better ventilation: Since both the upper and lower sashes move, it's easier to provide airflow and ventilation throughout the room. In Texas, this is a welcome benefit, as a well-ventilated home is essential for comfort.

Easier cleaning: You can also typically tilt the sashes inward with double-hung windows, making it easier to clean both the inside and outside of the window surfaces. This reduces hard-to-reach places and makes cleaning easier.

Versatility: The design of double-hung windows is also suitable for a variety of architectural styles, since they look classic and can match most aesthetics easily.
Expo Home Improvement is one of the best window companies in Texas for both double-hung and single-hung windows. If you're interested in a quote or would like to learn more about these window options, contact us today.