Top-Rated Dallas Shower Remodel Pros
Quick Installation in as Little as One Day
Affordable Bathroom Remodeling Options

1000s of Great Reviews Across Dallas

Splurge on a Shower Remodel in Dallas
Put Your Trust in a Well-Established Local Bathroom Remodeling Company Expo Home Improvement can help you turn drab into fab, providing you with a professional-quality shower remodel in a fraction of the time you might expect. With industry-leading materials and an efficient installation process, our team of experienced remodelers can get the job done in as little as one day.
Reputable Shower Replacement Company in Dallas
Did you know that 1 in every 10 Dallas-area homeowners remodels their bathroom every year? If you're still putting up with a dated bathroom from decades past, a shower replacement can be a big step in the right direction. Expo Home Improvement is a top choice for quality DFW shower remodels.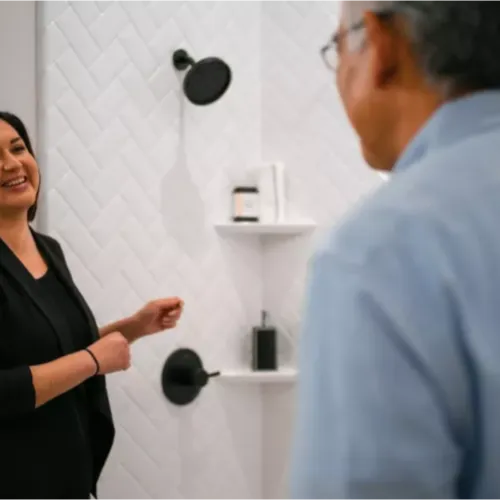 Finding the Right DFW Shower Remodeling Contractor
Keep your home up to date with the latest trends so that you don't ever have to feel like you're compromising in the one space where you're entitled to feel comfortable-your Dallas home. There are plenty of choices for contractors looking to make a quick buck in a big city. As a homeowner, you need to find a contractor that you can trust to provide great service and quality workmanship at a price you can afford.
Expo Home Improvement makes it easy to find the right contractor. Our values-driven company has been founded from the ground up with an uncompromising focus on providing quality. We believe in delivering exceptional service from start-to-finish. From Coppell to Southlake, we have two decades of experience helping homeowners tackle their biggest projects.
Get started with a free design consultation by visiting our Dallas-Fort Worth showroom for an expansive collection of design options and the help of a professional remodeling team to plan your shower remodel. We offer a variety of custom style options to match any design aesthetic and flexible financing to make your Dallas area shower remodel a little more affordable.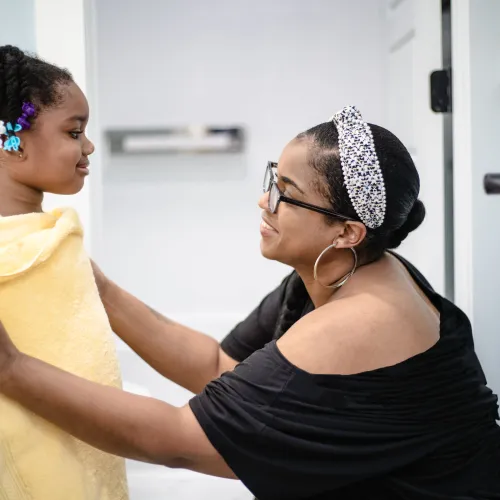 Are You Ready to Plan Your Bathroom Remodel?
Financing You Can Afford
Tackle your shower remodel with less financial stress, thanks to affordable, low monthly payments and no-interest or no-money-down alternatives that let you pay over time.

Special Offers
Check out our specials to help make your dreams of a new shower a reality.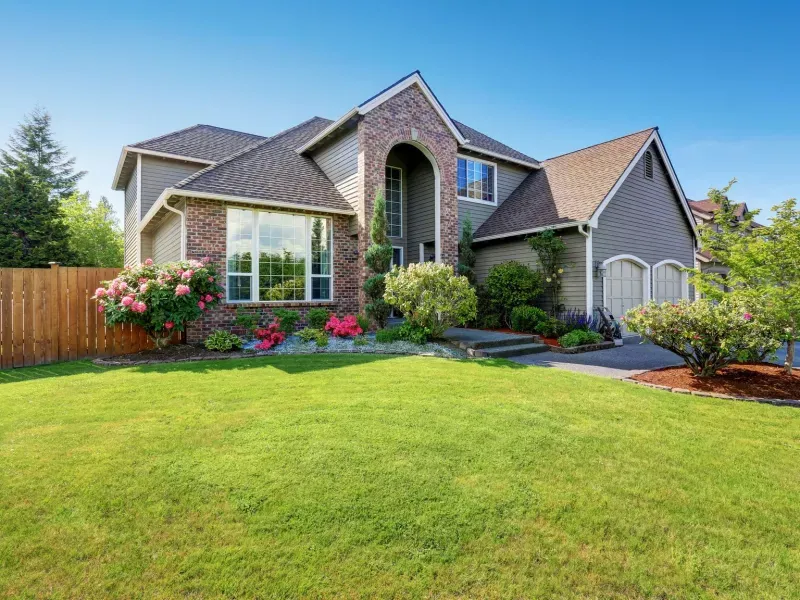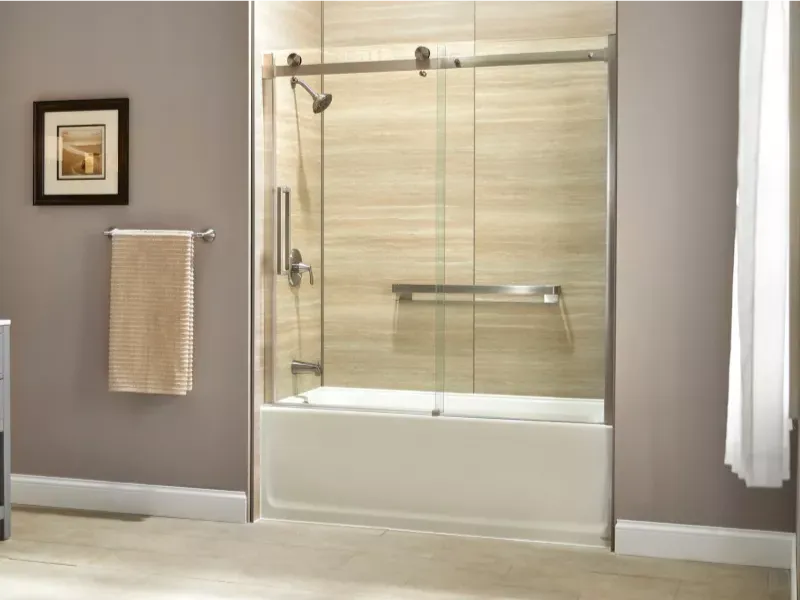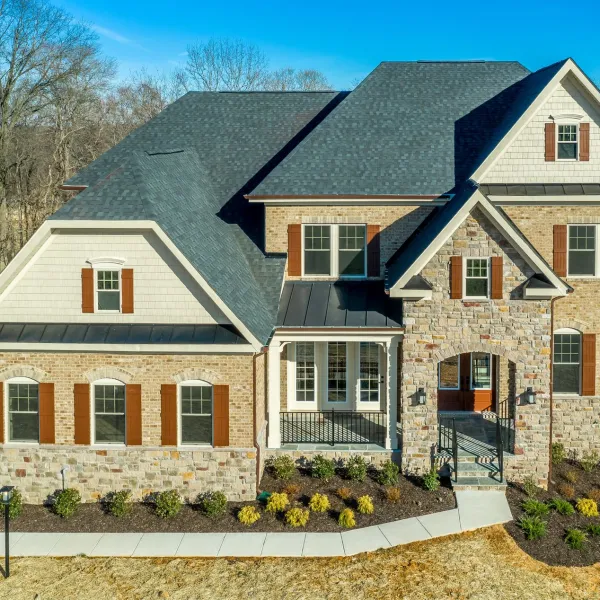 Improving Your Home's Energy-Efficiency with eShield®
Insulation
A well-insulated home is one step closer to becoming truly energy-efficient because it allows property owners to conserve energy and cut back on their electricity and fuel bills. At Expo Home Improvement, we partner with eShield® to deliver total home efficiency goals.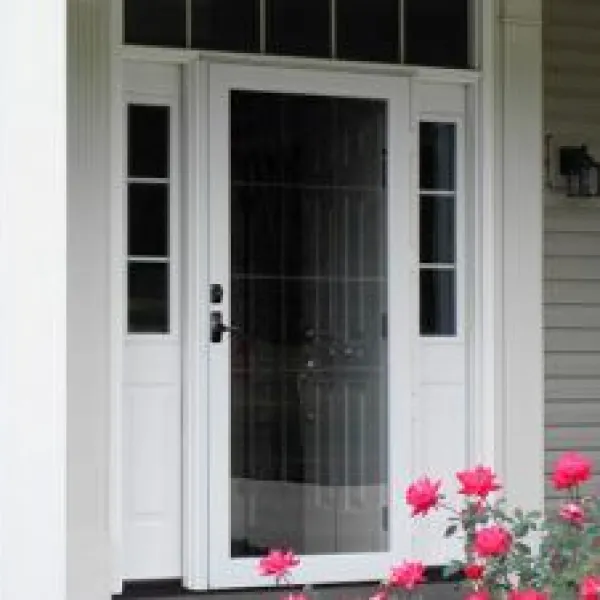 Improving Your
Doors
Our doors are available in numerous styles and colors, with various options for hardware, glass designs, and much more. So, no matter what the aesthetic of the exterior of your home, we can help you customize exterior doors that complement it beautifully.

Expo Home Improvement's Most Popular
Windows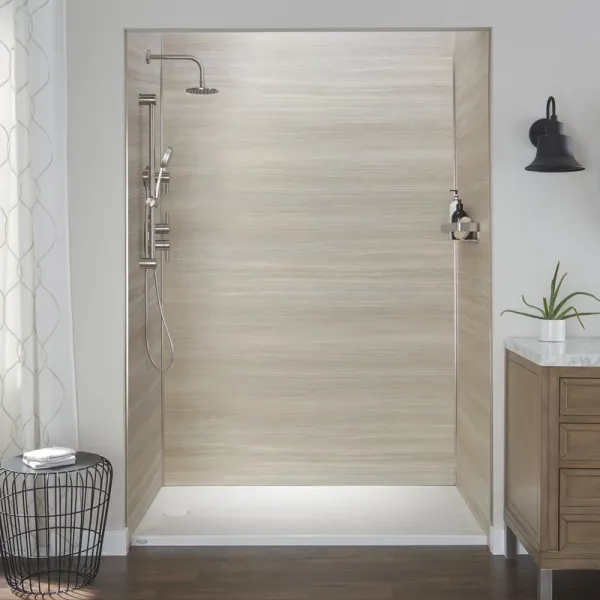 Upgrade Your
Shower
Our gorgeous Jacuzzi® shower remodels are customizable, easy to maintain and designed to fit all your needs. What's more, our skilled team can install shower replacements easily, usually within one day. A breathtaking shower renovation awaits you at Expo Home Improvement!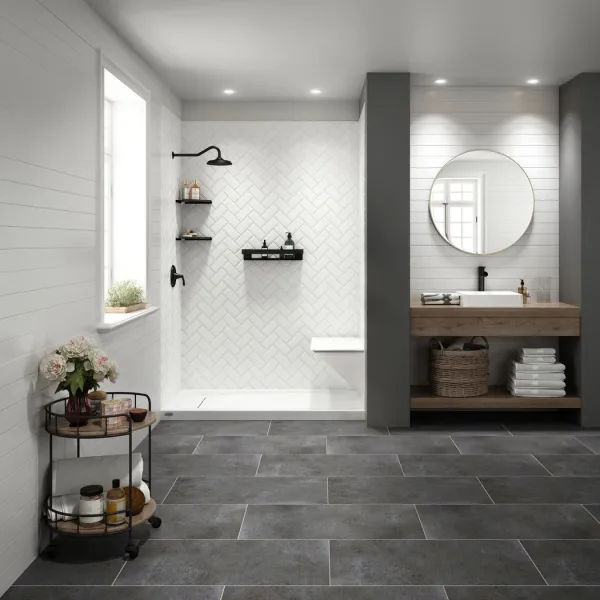 Tub-to-Shower
Conversions
If you currently have a bathtub and think your only option for an upgrade is to replace it with a different tub, then think again. Expo Home Improvement performs tub-to-shower conversion services for homeowners.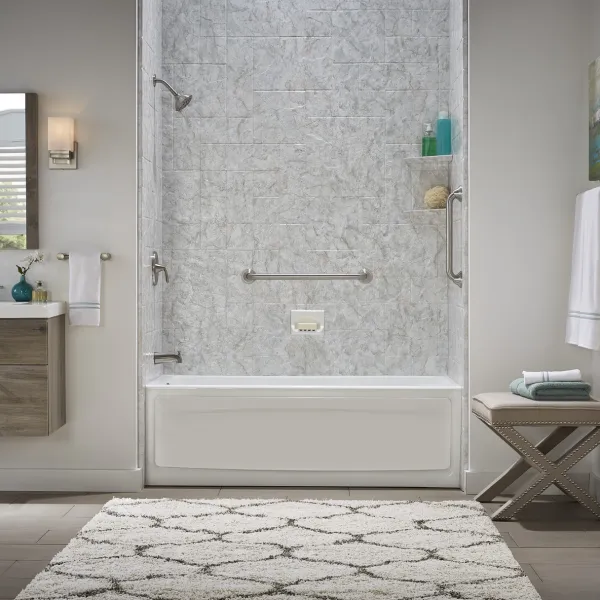 Transform Your Bathroom with a New
Bathtub
All of our bathtubs are incredibly easy to maintain and guaranteed for as long as you own your home. Even if you currently have a shower stall but would prefer a spa tub or a tub-shower combo, that is no problem for our bathtub remodel experts.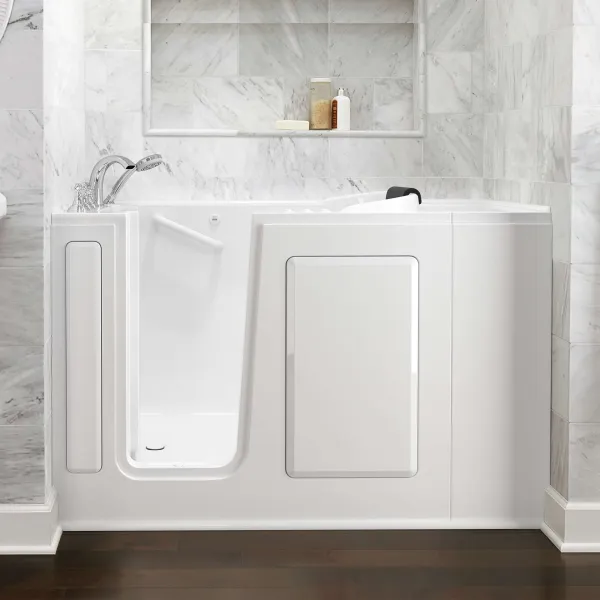 Enjoy Bathing Again with a
Walk-In Tub
Expo Home Improvement has partnered with Safety Tubs® to provide you with the highest quality walk-in-tub on the market. The Vantage Series by Safety Tubs® has exclusive features that will make your bathing experience therapeutic, accessible, and safe.