The Shower Remodel Plano, TX Homeowners Trust
When it comes to getting great service, look no further than your friendly, local remodeling contractor. Expo Home Improvement serves the entire Plano area, including 75023, 75024, and 75025.

Rely on our experienced, dedicated team to deliver a quality shower remodel Plano, TX locals love.

Enjoy a seamless shower remodel with friendly, attentive service from a local company.

Take advantage of premium products and quality workmanship with attractive financing for a great value.
Leading Company for a Shower Remodel Plano, TX Homeowners Give Five Stars

For more than fifteen years and over thousands of successful projects, Expo Home Improvement has shown the Plano community that we're committed to providing quality workmanship and great service. When you need a shower remodel, Plano, TX residents trust Expo Home Improvement to get the job done right.

A Top-Rated Shower Remodel Plano, TX Residents Give Two Thumbs Up
Expo Home Improvement is a well-established local shower remodeling contractor in Plano. For fifteen years and counting, we've been providing Texas homeowners with a simple process and great service they can feel good about it. When it comes to a shower remodel Plano, TX homeowners trust, think Expo Home Improvement.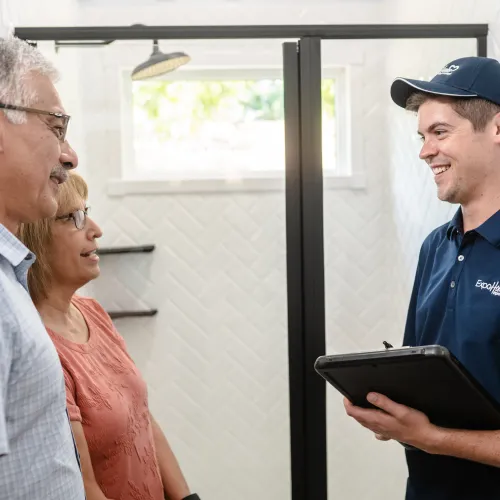 Sit Back and Relax when You Hire a Contractor You Can Trust
Expo Home Improvement is equally committed to providing quality, customer-focused, and serving within the communities that we call home. That means, from start to finish, we're here to build relationships, offering open and transparent communication during every step of the remodeling process.
After 15 years of industry experience, we know what it takes to earn and keep someone's trust. At Expo Home, we do more than provide a shower remodel Plano, TX homeowners love—we provide attentive, friendly service all the way around.
We believe in a value-driven service, providing quality workmanship and great deals because it creates a great experience for our customers. At Expo Home Improvement, we believe in open, honest communication and full transparency starting with your initial design consultation all the way through the completion of a top-rated Plano shower remodel that we're confident you'll be able to give five stars.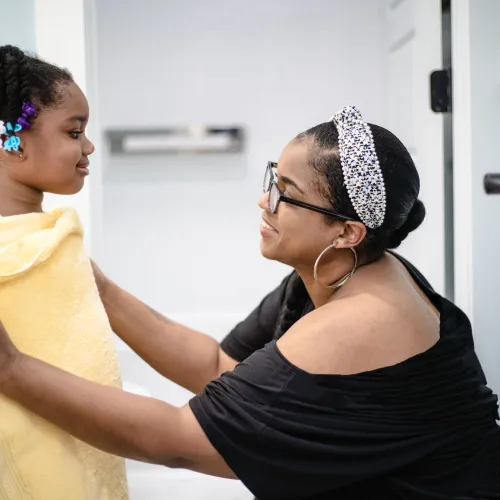 A Quick and Efficient Shower Remodel is Right Around the Corner
Easy Financing
Make your dream shower a reality with hassle-free financing that is designed to work with nearly any budget.

Incredible Value
Save even more with attractive promotional offers that give you a great deal on your shower remodel in Plano.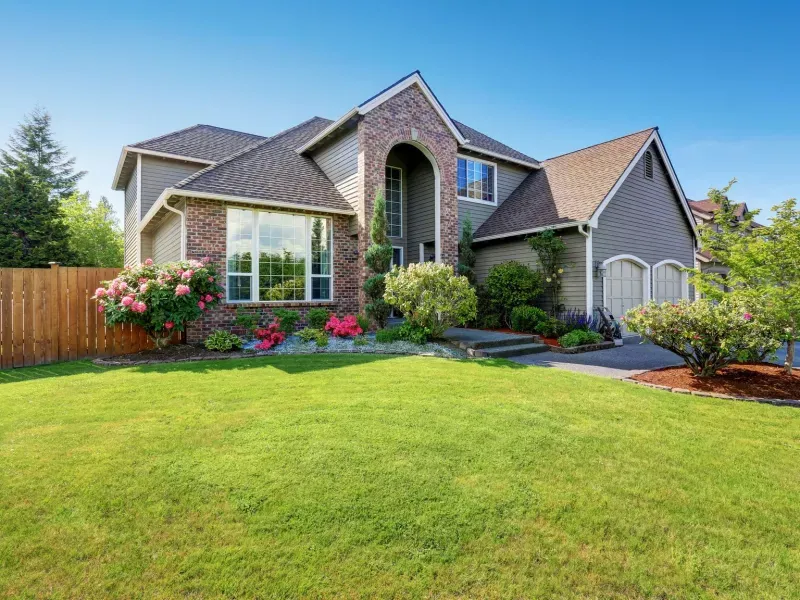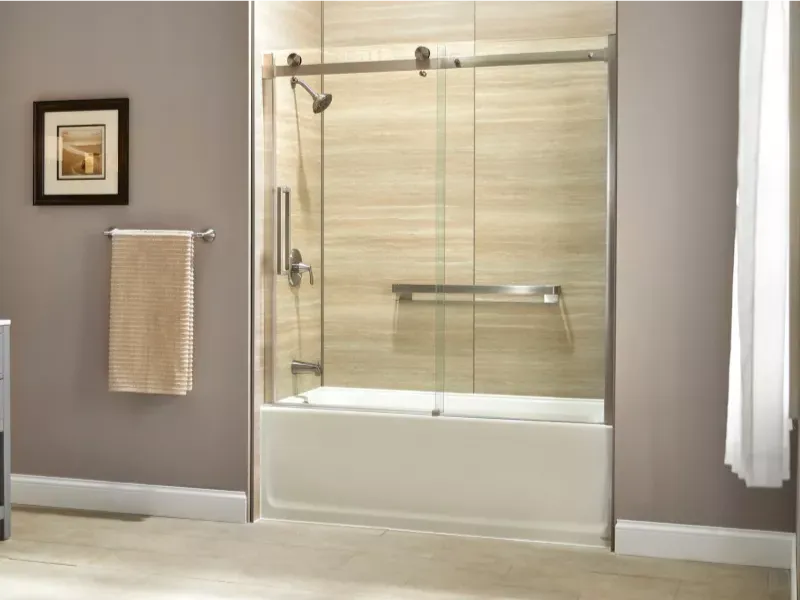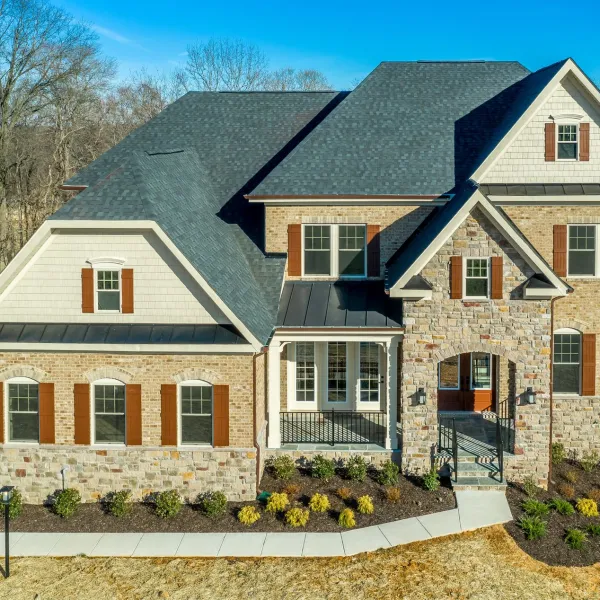 Improving Your Home's Energy-Efficiency with eShield®
Insulation
A well-insulated home is one step closer to becoming truly energy-efficient because it allows property owners to conserve energy and cut back on their electricity and fuel bills. At Expo Home Improvement, we partner with eShield® to deliver total home efficiency goals.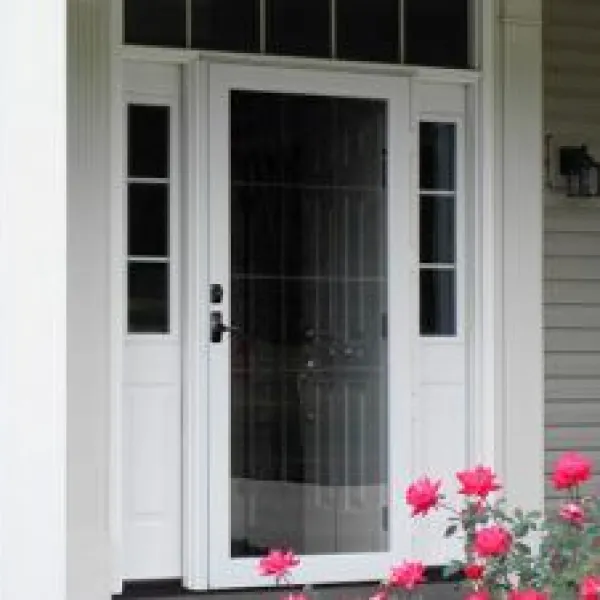 Improving Your
Doors
Our doors are available in numerous styles and colors, with various options for hardware, glass designs, and much more. So, no matter what the aesthetic of the exterior of your home, we can help you customize exterior doors that complement it beautifully.

Expo Home Improvement's Most Popular
Windows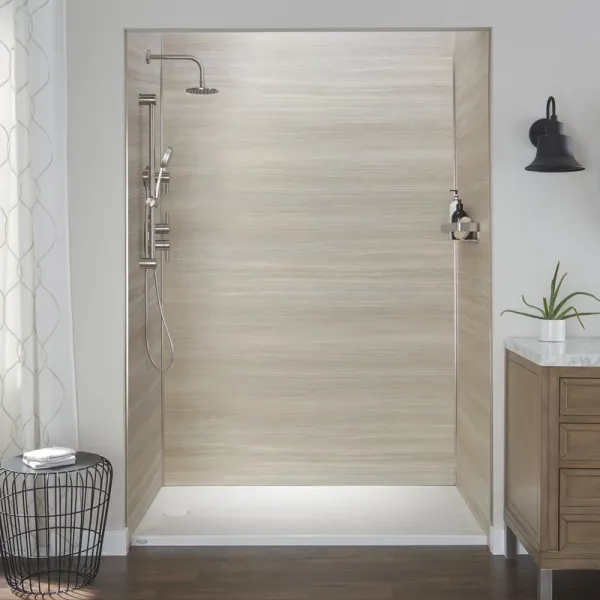 Upgrade Your
Shower
Our gorgeous Jacuzzi® shower remodels are customizable, easy to maintain and designed to fit all your needs. What's more, our skilled team can install shower replacements easily, usually within one day. A breathtaking shower renovation awaits you at Expo Home Improvement!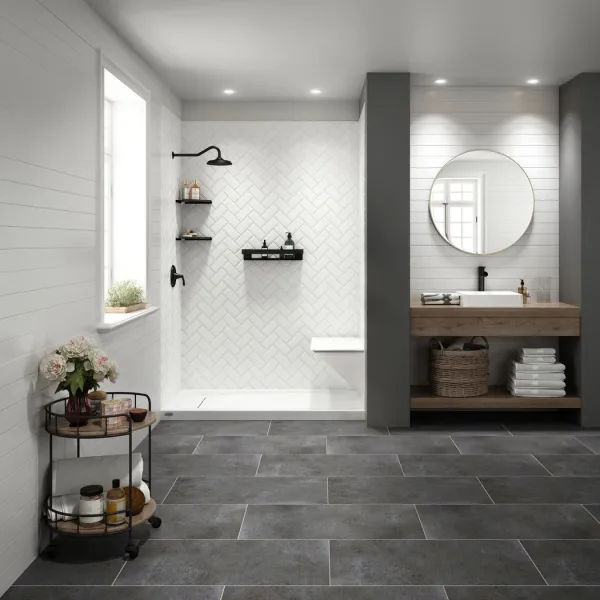 Tub-to-Shower
Conversions
If you currently have a bathtub and think your only option for an upgrade is to replace it with a different tub, then think again. Expo Home Improvement performs tub-to-shower conversion services for homeowners.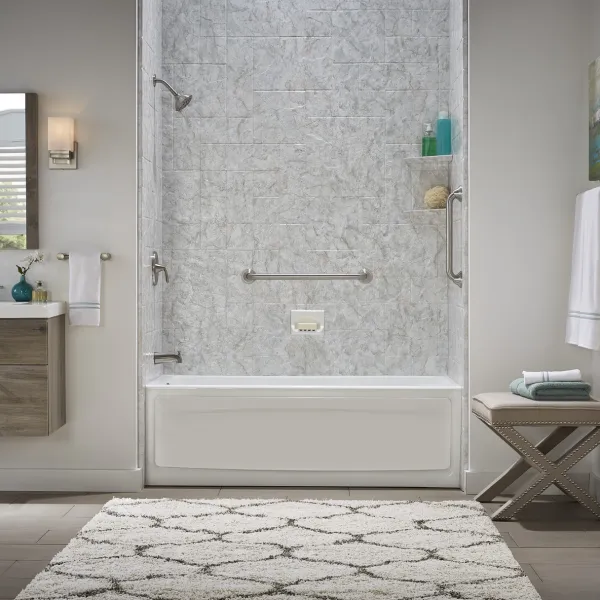 Transform Your Bathroom with a New
Bathtub
All of our bathtubs are incredibly easy to maintain and guaranteed for as long as you own your home. Even if you currently have a shower stall but would prefer a spa tub or a tub-shower combo, that is no problem for our bathtub remodel experts.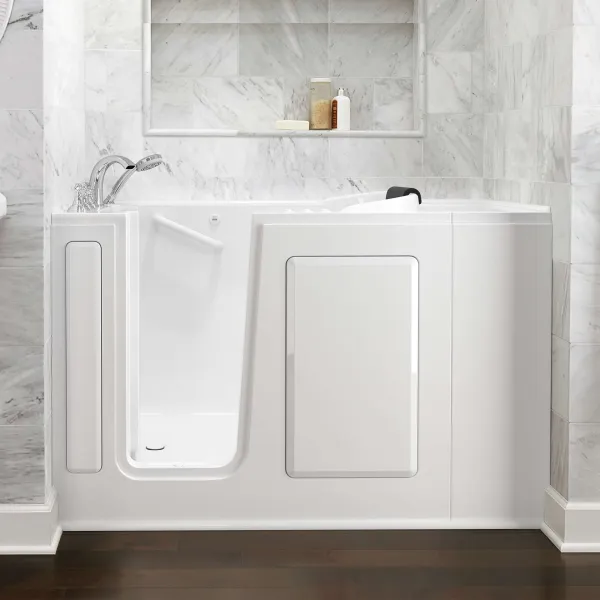 Enjoy Bathing Again with a
Walk-In Tub
Expo Home Improvement has partnered with Safety Tubs® to provide you with the highest quality walk-in-tub on the market. The Vantage Series by Safety Tubs® has exclusive features that will make your bathing experience therapeutic, accessible, and safe.